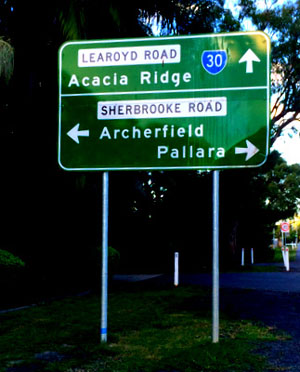 Archerfield has bin-loads of history! It is the home of Archerfield airport which, "back in the day" was the major airport for Brisbane. During the war it was the base for military flying operations supporting the war in the Pacific.

We service Archerfield with our skip bin and rubbish removal service and most times can get a bin to you same or next day.
Our skip bins are perfect for those renovating their homes or doing a kitchen or bathroom makeover. The walk in bin (with a door on the back) makes the mini skip bin easy to load with retail, household, furniture and whitegoods, shed junk or green waste.
Moving house and doing a declutter? Try a skip bin for the easy way to get rid of the junk saving you time and effort finding a trailer and doing "dump-runs". Just load it up and call us to take it away!
Our skip bins come out to you on a smaller truck – so we can get the skip bin as close as possible to your rubbish. We can often get these bins down the driveway into the back yard, front yard, footpath area or on the driveway. Best place is wherever you can transfer the junk from your house, yard, office or shop into the skip quickly and efficiently. The skip bins have rollers on them. Perfect for moving the bin under a carport or into a garage for easy access. The rollers keep the bin a few inches off the ground and prevents the entire bin resting on your lawn or driveway.
Not sure how much garbage you have? Try our Fill-to-level skip bin service and only pay for the volume you use in the bin!
Got an emergency? Need a fast clean up? We can do a rubbish removal and take all your junk away same day!
And don't forget – if you have heavy waste, (soil, concrete, bricks, tiles etc) we have a heavy bin option with a massive 4 tonne of weight allowance built into the price!